Some time ago, we decided that the best way to fully realise our potential was to use our knowledge and experience to help other companies grow digitally, using the technology available today, developing resources, understanding the real needs of our clients….
We learnt from mistakes made in companies where we had previously worked, from both a client and company point of view and we fully believe that a good job can only be achieved through excellent teamwork and by demonstrating that with all those we work with.
So we became partners and launched this adventure in consultancy, online ontime Digital Consulting S.L. back in 2013
María Zamorano
CoFounder & COO
María Zamorano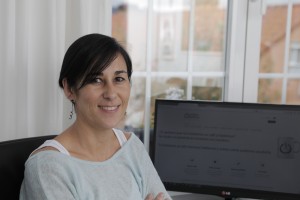 Alberto Jorge
CoFounder & CTO
Alberto Jorge
To help us with some of the specific tasks we have a team of likeminded collaborators, all of whom we have personally known for some time, and with whom we have worked side by side and trust implicitly.