We want to echo this news that given the provenance (one of the leading agencies and referents in digital marketing) and the content (The Marketing Automation Tool, with capital letters) we believe that it should not go unnoticed.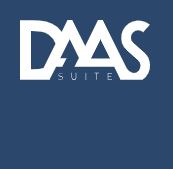 There are many marketing agencies, each has its own niche, each has its objectives, its market, there is usually some competition (which is always healthy), but #ROI UP Group is consolidated with this movement as an omnichannel agency (and as a reference #MarTech) creating this tool (#DAAS Suite) that has nothing to envy to others with more renown, higher level of implementation and history; On the contrary, after having experienced it, it is easier to use, more powerful, flexible, adaptable and evolvable.
I think the best you could do is to try #DAAS Suite itself, (I feel that I am privileged to have done it already), and from here we invite you to visit the site https://daassuite.com/en to know something plus.